Australia has achieved many remarkable feats in the aviation sector over the past 120 years, which revolutionised the industry on a global scale. From engineers and scientists to pioneers chasing their amazing sense of adventure, not many people know about Australia's proud history of excellence in aviation.
It is critical we celebrate Australia's aviation successes, as a lack of support from investors has led to countries like America taking over the commercial development of our Aussie ingenuity.
Aviation is the activities that surround mechanical flight and the aircraft industry, including morphable wings, flexed-wing and rotary-wing types, wingless lifting bodies, as well as hot air balloons and airships.
The history of aviation extends for more than a couple of hundred years, from the earliest forms, such as kites and attempts at mountain jumping to supersonic and hypersonic flight.
Here is a list of the top moments in Australian aviation.
1. John Duigan builds Australia's first powered aircraft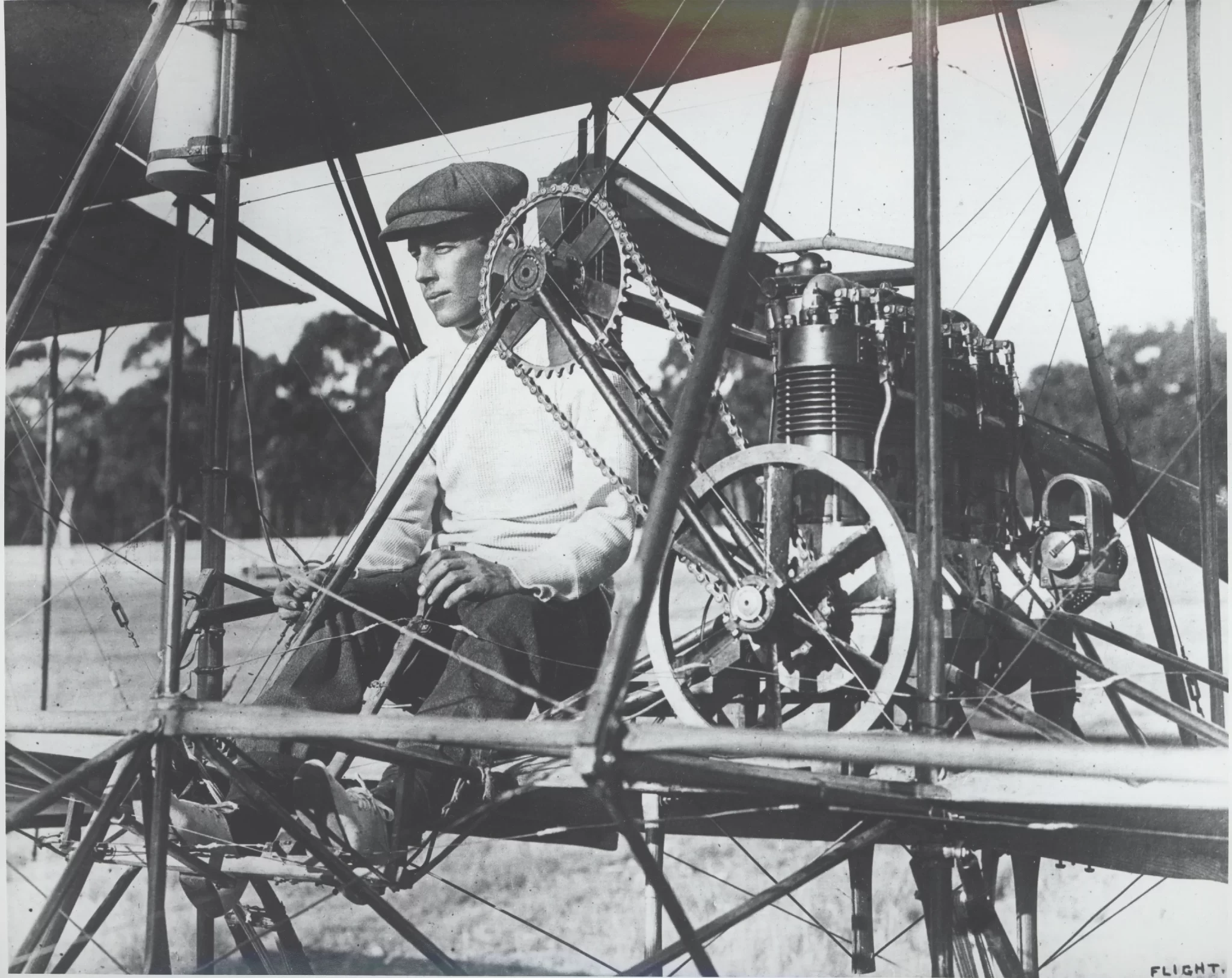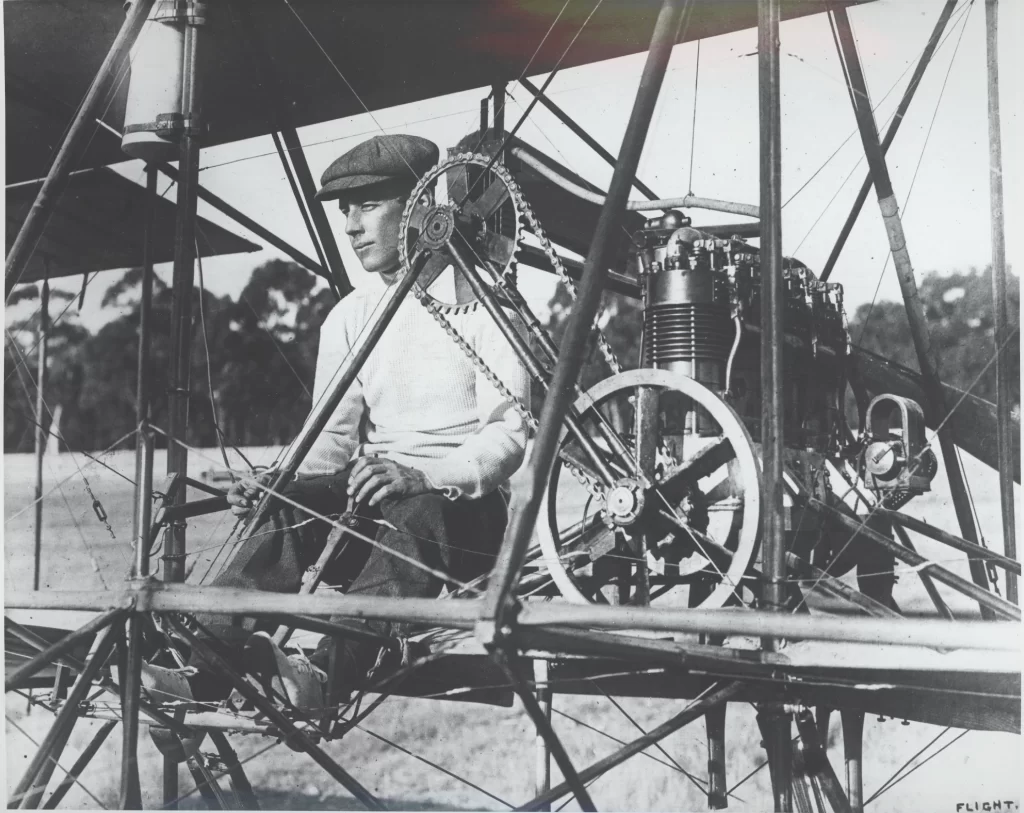 Aviator John Robertson Duigan in his biplane.
John Duigan was an Australian pioneer who designed, built and flew the first Australian aircraft. John commenced the first steps towards doing so by constructing a crude box kite that only took a few days of trial and error.
John felt disappointed when the kite failed to provide a lift, which saw it soon end up on a bonfire. However, through the help of his brother, Reg, he set about building a glider based on a version of the Wright Flyer. By 16th July 1910,  the glider was flown by both men tethered to a stand of fencing wire powered by a strong wind.
The glider was difficult to control, although it provided a good lift. Using this experience, John began making modifications to the engine where he incorporated several innovative features, including pneumatic absorbers and mid-wing ailerons for the two main wheels of the undercarriage.
These changes proved successful and on 7th October 1910, he had executed the country's first fully controlled, powered aeroplane flight — lasting about 196 yards.
2. Bert Hinkler becomes the first person to fly solo from England to Australia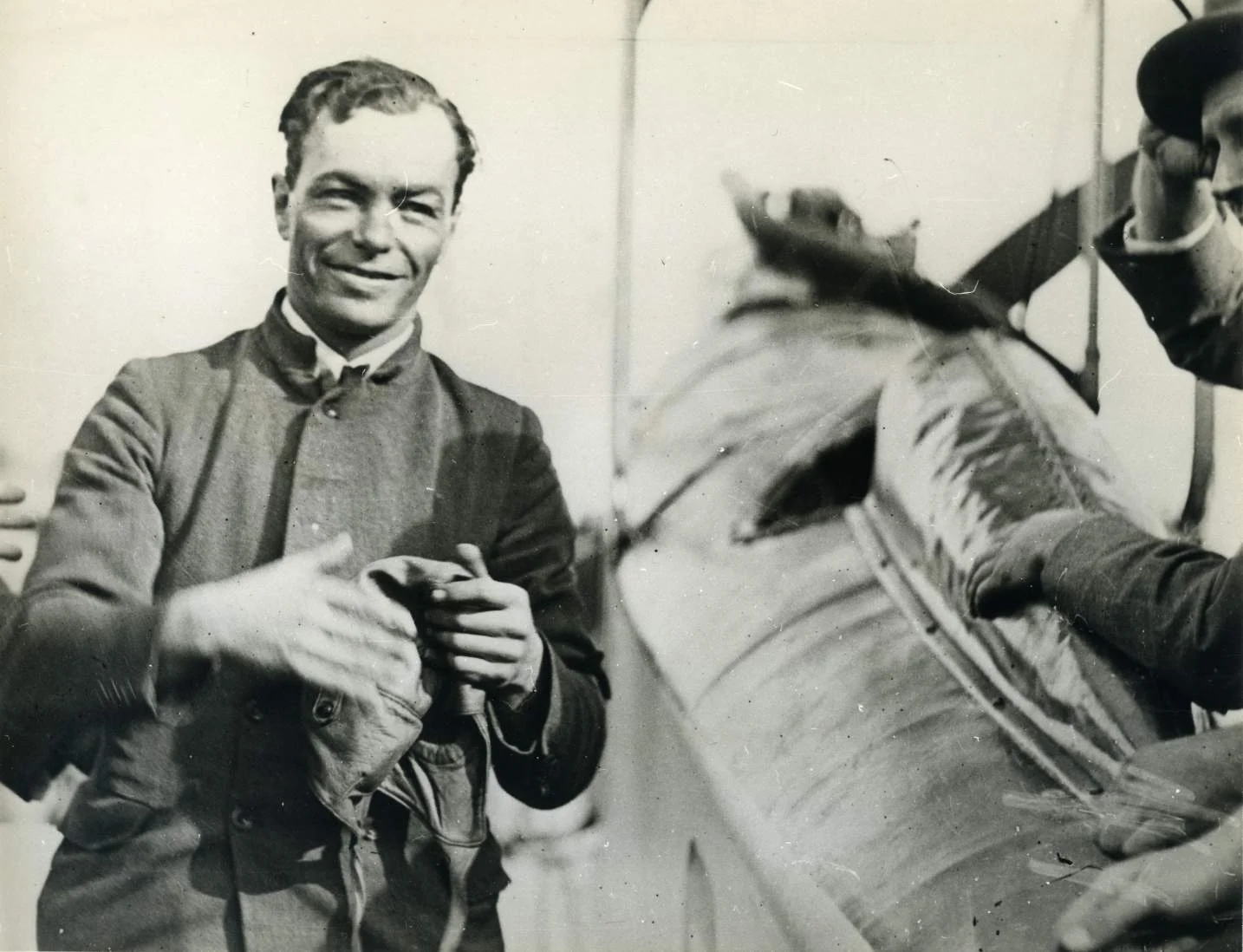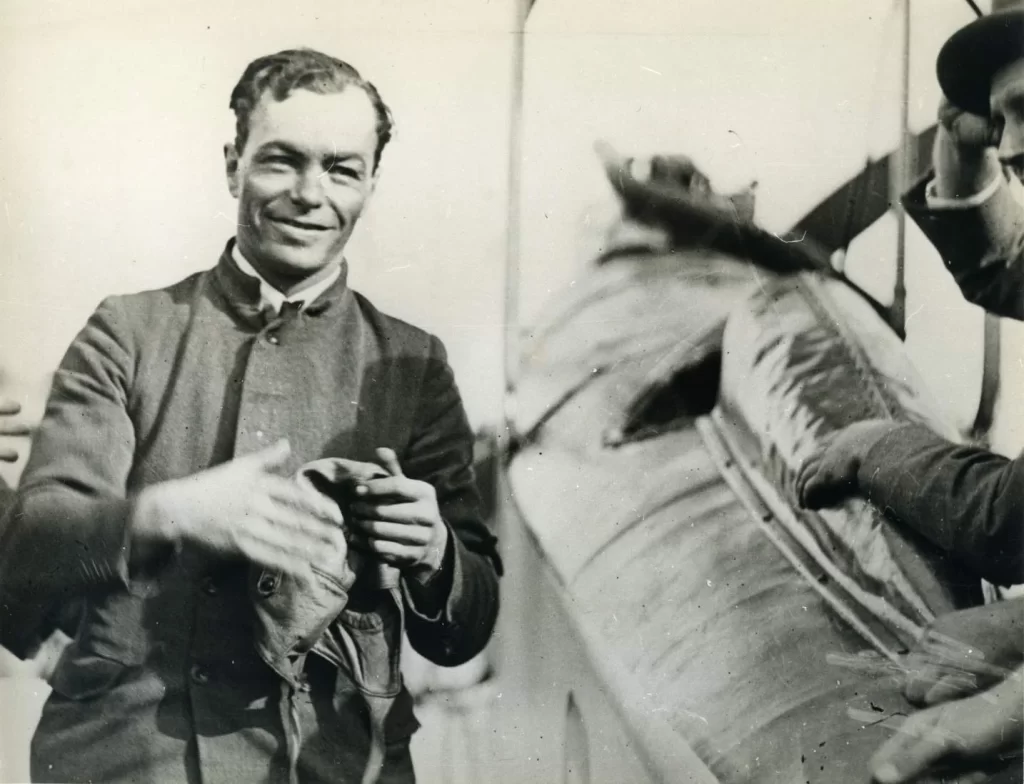 World-renowned Bert Hinkler was one of Australia's greatest aviators.
Bert Hinkler had been obsessed with flying since he was still a little boy. He became fascinated by flight and was known to have photographed and studied ibis while experimenting with gliders in his late teens.
One of his formative flying experiences was in 1921 when he flew a tiny Avro Baby non-stop from Bundaberg to Sydney. This provided Hinkler with the impetus needed to fly solo between England and Australia, departing the United Kingdom on 7th February 1928 and arriving in Darwin on 22nd February, then returning to his hometown of Bundaberg a few days later.
This was the world's longest solo flight at that time, reducing the travel time from England to Australia from 28 days to just under 15½ days. Upon completing the record-breaking journey, he became a national hero.
Despite the success, Hinkler faced numerous challenges. He was held up by wild weather and fuel started leaking out of the aircraft over the Middle East, which he fixed with a soap and water mixture to make a little plug to fill the hole.
3. Sir Charles Kingsford Smith conquered the first Trans-Pacific flight to Australia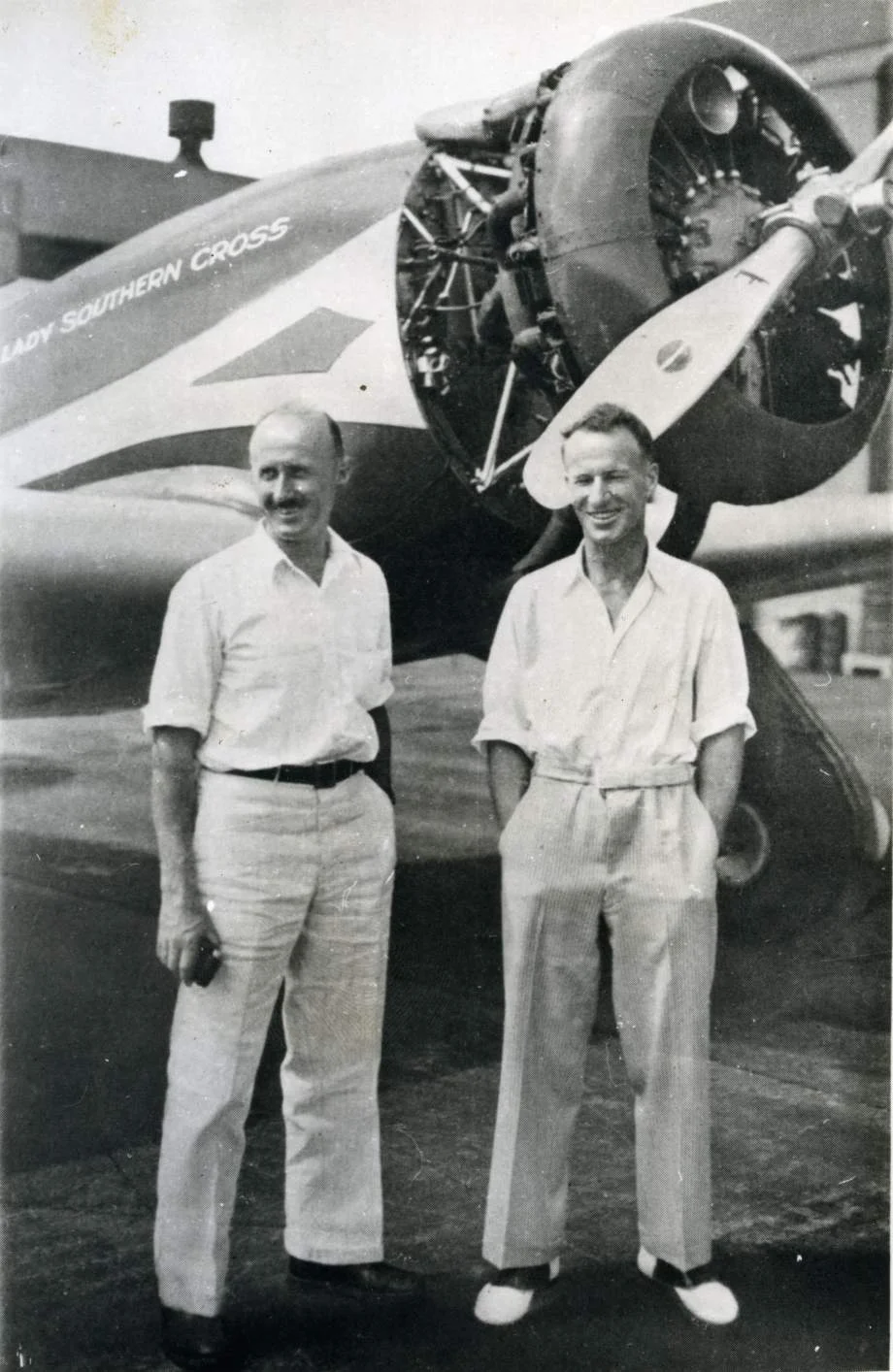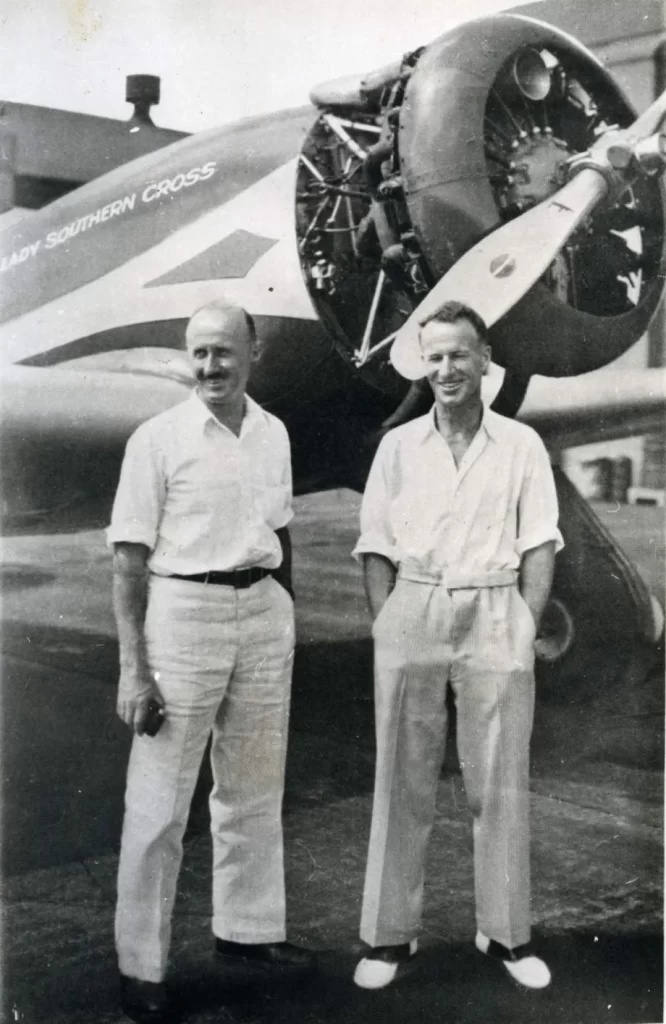 Sir Charles Kingsford Smith and Captain P. G. Taylor
at the Wheeler Field, Honolulu, with the Lady Southern Cross.
Sir Charles Kingsford Smith and his four-man crew left Oakland, California, in the Southern Cross aircraft on 31st May 1928 and landed at Eagle Farm Airport, Brisbane, on 6th June after three stages of flight covering 11,585 kilometres.
A massive crowd warmly welcomed and congratulated them. This monumental flight is considered the first trans-Pacific flight to Australia and changed what people once thought was impossible in aviation, while also connecting Australia to a whole new world.
For his efforts, Kingsford Smith was knighted in the 1932 King's Birthday Honours List as a Knight Bachelor. He was also inducted into the International Air & Space Hall of Fame at the San Diego Air & Space Museum.
4. Maude Bonney was the first woman to fly solo from Australia to Britain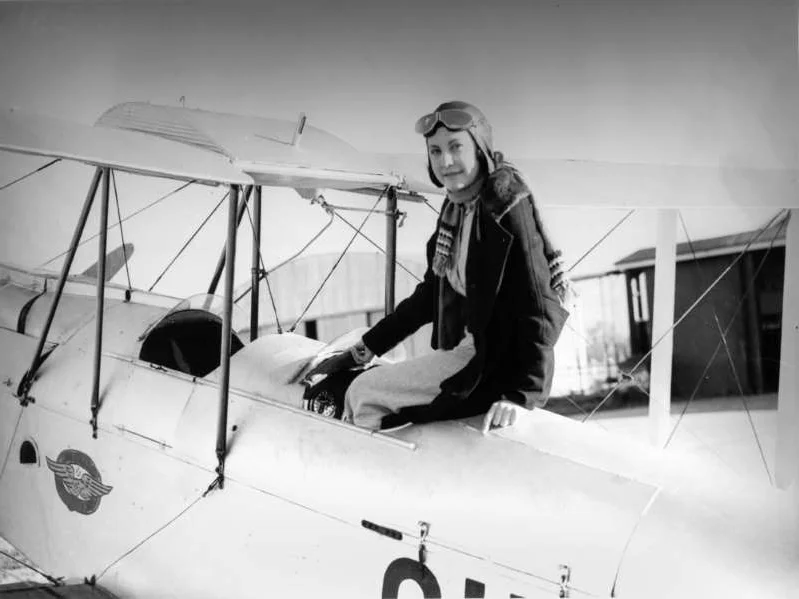 Maude Bonney before taking off on a flight.
Maude Bonney was a South African-born Australian aviator who became the first woman to fly solo from Australia to Britain in 1933. After her solo flight saw her gain global recognition, she was appointed as a Member of the Order of the British Empire by King George V.
There are now two trophies that are given out in her honour. The first is the Bonney Trophy which is awarded annually to an outstanding female British pilot. The second is a trophy at the Australian Women Pilots Association.
Due to her outstanding contribution to Brisbane, the electoral district of Bonney was named after her in the 2017 Queensland state electoral redistribution. She also inspired the name for the Lores Bonney Riverwalk in Hamilton, Queensland.
5. Invention of Distance Measuring Equipment by Australian engineer James Gerrand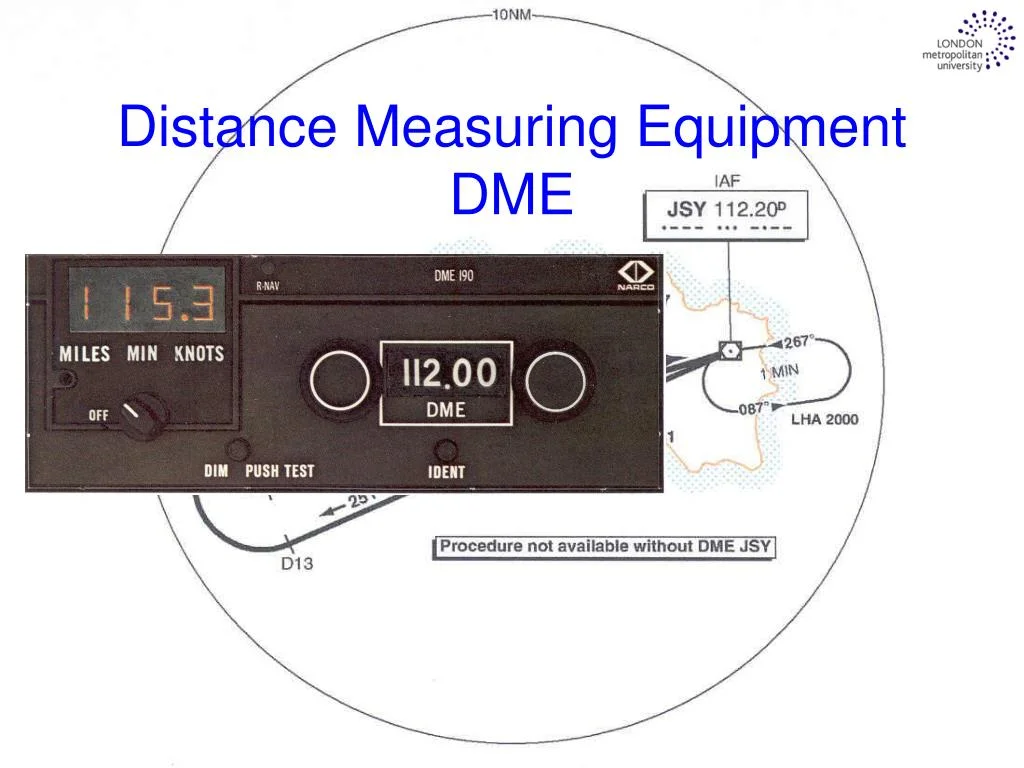 Diagram of an early piece of distance measuring equipment.
In aviation, distance measuring equipment is a radio navigation technology that measures the distance between the ground station and an aircraft by timing the propagation delay of radio signals in the frequency band.
The first prototype was developed by Aussie engineer, James Gerrand,  at the Commonwealth Scientific and Industrial Research Organisation's Division of Radiophysics between 1944-45. The invention is now used as a part of the standard safety protocol in aviation across the whole world.
6. David Warren develops the black box flight recorder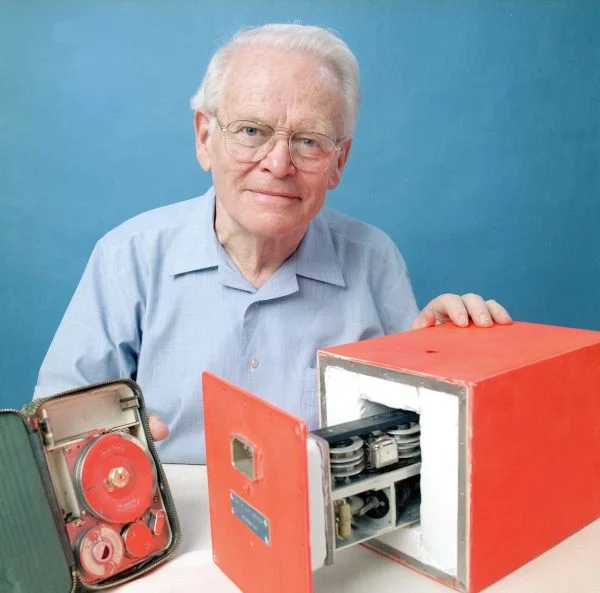 Iconic Australian scientist David Warren.
David Warren was a research scientist at the Aeronautical Research Laboratory in Melbourne. His interest in the possibility of personally recording music led to him building the world's first flight recorder or black box in 1956.
This invention revolutionised our ability to investigate aviation accidents and incidents, giving us access to data that has been used to save thousands of lives and prevent hundreds of crashes. Black box flight recorders are a part of global regulatory requirements and are widely considered to be one of the most important technological advancements in the industry.
7. Ryan Campbell was the first teenager and youngest pilot to fly solo around the world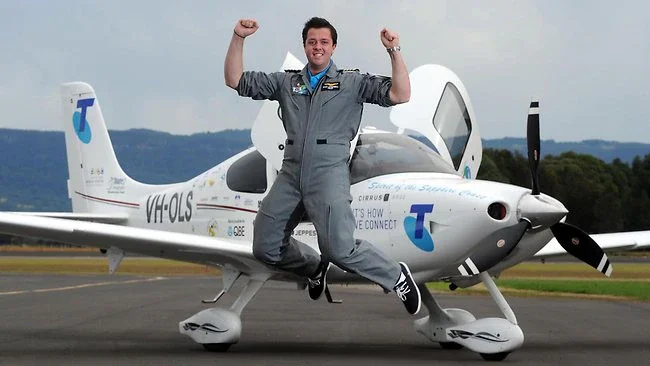 Teenage pilot Ryan Campbell flew his way into the history books.
In 2013, Ryan Campbell became the youngest person to fly solo worldwide when he landed his plane in Wollongong. He touched down 70 days after setting off on his epic journey, which saw him be named Australian Geographic Society's Young Adventurer of the Year.
The then nineteen-year-old piloted a modified single-engine Cirrus SR22, making 34 stops in 15 countries, accumulating to 200 hours in the air. He described his achievement as surreal, stating that an army of supporters on the ground and media helped him remain focused.
Aviation H2 is building Australia's first hydrogen-fuelled plane
Sign up to receive exclusive investment opportunities, free educational resources and the latest news on the green hydrogen space.