Phd B.E. Aerospace (Hons 1)
B.Sc. Psych | FIEAUST Cpeng RPEQ 6516
PhD research on mitigating the effects of errors on the outcome of design processes, leading to significant development on design and design risk management methods.​
Has been the Principal Engineer and Project Director on numerous machine design projects in Australia, South Africa, India and Colombia.​
​Developed effective techniques for running design and delivery projects with multiple teams distributed across numerous global locations and cultures.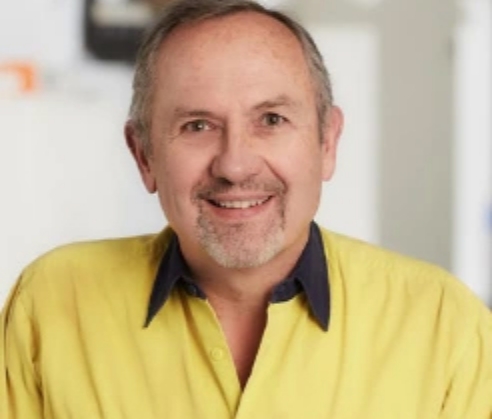 Dr Helmut Mayer is an experienced pilot, engineering designer, systems architect and C-level executive. With an engineering and psychology background supported by significant expertise in leadership, automation and safety systems, he is uniquely equipped to lead Aviation H2.
Helmut brings simplicity and user-focus built off his long-standing passion for aviation and desire to help the industry transition to a carbon-free model. With a PhD in design science, and a wealth of experience in designing a variety of high-value technologies, focusing on the management of design teams for performance and accuracy, he is perfectly placed to keep the design teams focused and productive.
As an innovator, business owner and entrepreneur with over 20 years of experience in the design and delivery of large bulk material handling machines, he clearly understands how revolutionary projects are conceived and progressed along the path to effective returns.
Helmut has built several businesses, including Mayer International Design Engineers and Mayer International Machines, from small design-only activities to delivering large complex multi-million mobile machines for global customers. He has now sold these businesses, which are held under the FLSmidth umbrella, headquartered in Denmark.
Helmut's career began in the 1980s as a commercial pilot and, prior to joining the family engineering business, he spent eight years in general aviation.
His focus is on pursuing opportunities for developing the business models and technologies needed to make carbon-free aviation a day to day reality. He has identified several pathways to achieving this goal and will work to develop the most commercially viable solution, so industry leaders will adopt his technology.
Academically, Helmut completed an Aerospace Engineering/Psychology double degree with first-class honours. His undergraduate thesis titled 'Fatigue Design Procedures for Pressure Vessels' brought new levels of accuracy, yet simplicity, to the detailed fatigue design method published in the Australian Standard for Pressure Vessels, AS1210-2010.
In 2012, Helmut achieved a significant milestone in his professional development after being admitted by the Council of The University of New South Wales to the degree of Doctor of Philosophy for his research on Mitigating the effects of errors on the outcome of design processes.
Sign Up To Join The Hydrogen Revolution Today And Receive Exclusive Investment
Opportunities.