By Dr Helmut Mayer, Aviation H2 Board of Directors.
I am thrilled to be writing the first entry to this blog post series where we keep you up to date with Project Darter Bird and give you a front seat view of our journey to building Australia's first hydrogen-powered plane.
It's safe to say the holiday period did not hold us back, which is to be expected. Captain Keogh and I have shared a passion for flying for over 30 years and held pilot licences.
Now, after a few short months, we are proud to say we are on track to having Australia's first hydrogen-fuelled plane in the air in the next 18 months.
Even though we have been eager to move quickly on Project Darter Bird, it is important to note we have not jumped the gun and are following a thorough research and testing process. We know the time is now to start decarbonising aviation, and there is nothing that can't be done when you employ a relevant dose of thought and attention.
On this point, we have commenced researching the current state of the art and testing the usefulness of potential designs for power creation, energy storage and conversion to thrust.  On completing this planning study, we will make decisions about which power path, or paths, to pursue detailed design, testing and demonstrating. The paths we will choose will need to offer us opportunities to remove environmental impact, remove hazards, improve efficiency, and further optimise performance in the future.
Our evaluation during the planning study will include statistical analyses of overall development uncertainties involving both time and the development of technologies. This will give us as sound a view of project risk as we can collate, while also helping us to monitor for over-the-horizon risks as we progress step by step.
As an example, one of the power paths we are considering is to store ammonia in modified tanks onboard the aircraft. This would be fed directly into a turbofan engine with modified combustion chambers to burn ammonia instead of Jet-A fuel.
Modifications include:
Stabilising the ammonia burn
Adjusting fuel-air ratios and the burn itself to reduce NOx emissions
Accommodating engine characteristics to suit the difference in density of the fuel-air mixtures
Pressurising the fuel tanks so that the ammonia remains fluid throughout the flight.
Using pure hydrogen, co-firing and electric paths are other routes to carbon-free flight we are considering, each with its own unique set of uncertainties and opportunities. ,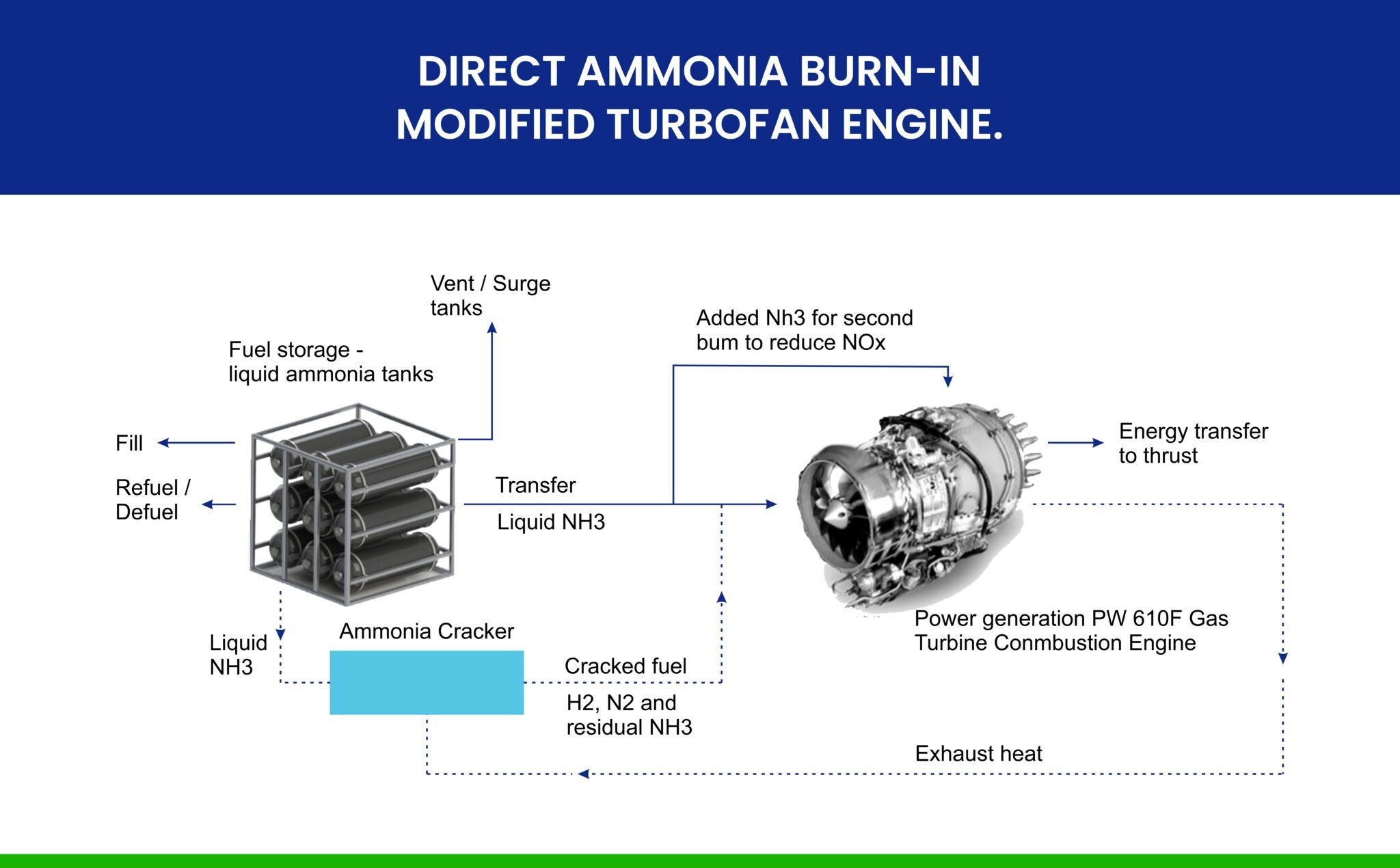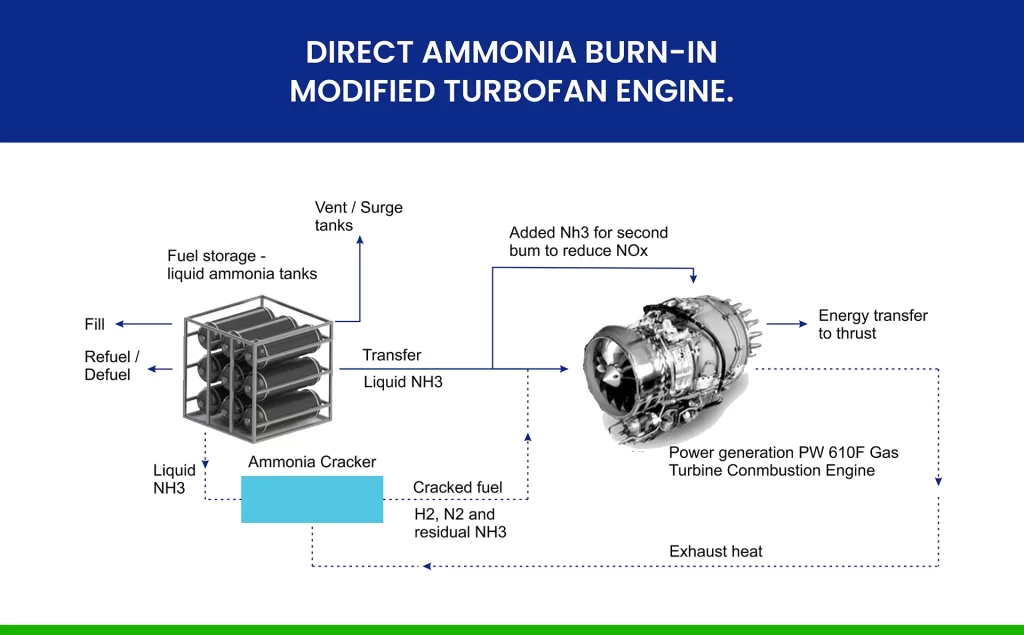 One of the most important elements will be ensuring the approach involves the state-of-the-art conversion of an existing aircraft into a hydrogen-fuelled engine with the majority of the base certification retained.
One of the most critical features of our work is to ensure we use existing, and certified, technology as much as possible. We will start with an existing aircraft and retain as much of the base certification as possible. Making use of existing technologies and infrastructure will also be important to offer our customers as much as possible of what they are already familiar with and what they have already invested in.
Once initial testing is completed in early March, we will present our recommendations to the board and to potential investors. After this, the project's second phase will begin – building Australia's first hydrogen-powered plane – which will take us through to the experimental flight of an aircraft.
I look forward to sharing our next update in the coming weeks.
This blog series provides an in-depth insight into Project Darter Bird and takes you on the journey of building Australia's first hydrogen-powered plane. 
Sign up
 to our newsletter to be the first to receive these updates. 
Helmut is an experienced pilot, engineering designer, systems architect and C-level executive. He has been the Principal Engineer and Project Director on numerous machine design projects in Australia, South Africa, India and Colombia.
With a PhD in design science, and a wealth of experience in designing a variety of high-value technologies, focusing on the management of design teams for performance and accuracy, he will be well placed to keep the design teams focused and productive.
He has built several businesses, including Mayer International Design Engineers and Mayer International Machines, from small design-only activities to delivering large complex multi-million mobile machines for global customers.